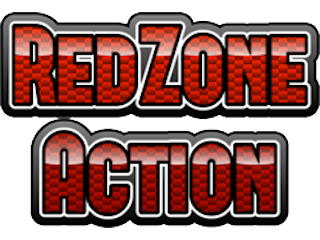 26.10.2023
- In September 2023, the virtual realm of sports management games witnessed a shift in popularity. Join us as we uncover the most sought-after game of the month, delving into the reasons behind its surge in player interest.
In the dynamic world of online sport management games, the pursuit of virtual triumph continues to captivate enthusiasts worldwide. As September 2023 unfolds, the rankings for the most popular games in the genre have been unveiled, and there's a new leader on the podium. Red Zone Action, the immersive football management game, claims the prestigious first place, cementing its reputation as a favorite among virtual sports managers.
In the second position, we find Hardwood, a captivating online basketball management game. While it secured the top spot in the previous month, it now graciously takes second place. Its enduring appeal is evident, with its dynamic gameplay, intricate pyramid of conferences, and a dedicated player base.
Securing a commendable third place is Basket Pulse, an online basketball management game that has consistently resonated with fans. While it switched positions with Hardwood from the previous month, its strategic depth and immersive gameplay have consistently made it a favorite among sports enthusiasts.
The rankings for September 2023 reflect the ever-evolving interests and preferences within the online sport management game community. Red Zone Action's rise to the top, combined with Hardwood's enduring popularity and Basket Pulse's consistent appeal, offer a glimpse into the diverse experiences these games provide.
As the virtual stadiums, courts, and fields come alive, these top-rated games provide players with the opportunity to immerse themselves in the world of virtual sports management. Whether one seeks the thrill of football management, the excitement of basketball, or the challenges of basketball club management, these games offer dynamic and immersive avenues to pursue their passions. In September 2023, Red Zone Action, Hardwood, and Basket Pulse lead the way, showcasing the rich and diverse world of online sport management games.
Here is the list of top 10 September 2023 games.
Congratulations to the creators!
And here are the popularity ratings of sports on our portal:
soccer - 28.21%
basketball - 19.78%
football - 15.67%
motorsport - 9.68%
hockey - 5.98%
boxing - 3.65%
baseball - 2.29%
tennis - 2.12%
cycling - 2.09%
volleyball - 2.07%
Results were calculated based on activity of onlinesportmanagers.com users during September 2023.