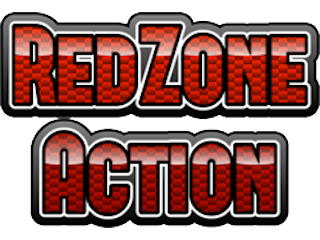 02.08.2023
- In the exciting world of online sport management games, the quest for virtual triumph continues to captivate players worldwide. As July 2023 unfolds, enthusiasts eagerly await the unveiling of the most popular games in the genre. This month, the spotlight falls on Red Zone Action, securing its position as the undeniable winner. Following closely behind, Basket Pulse claims a well-deserved second place, while Hardwood cements its spot in the third position. Let us explore the details and discover what sets these games apart in the fiercely competitive landscape of online sport management.
At the pinnacle of popularity in July 2023 stands Red Zone Action, a captivating football management game that continues to amass a devoted fanbase. Red Zone Action places players in the shoes of a football coach, requiring them to make critical decisions on and off the field. From player recruitment and tactical formations to match strategies and transfers, every move has a significant impact on the team's performance. The game's realistic match simulations and dynamic gameplay mechanics keep players engrossed, providing an authentic and immersive football management experience. With an enthusiastic community of football aficionados, Red Zone Action solidifies its position as the most popular game this July.
Securing a commendable second place is Basket Pulse, an online basketball management game that reflects the real-world intricacies of managing a basketball club. In Basket Pulse, players are responsible for dealing with finances, signing and training players, and devising appropriate tactics for each match. The game challenges managers to fine-tune all elements to perfection, creating a formidable and successful club. With its immersive gameplay and comprehensive basketball management experience, Basket Pulse continues to enthrall sports enthusiasts, garnering widespread acclaim and a dedicated following.
In the third place, Hardwood shines brightly as an online strategic management game and computer basketball simulation. Hardwood allows players to control their own college basketball program, recruiting players, nurturing their growth, and making critical game-time decisions. The game's unique pyramid of conferences adds an extra layer of competitiveness, keeping players engaged as they strive for victory. With realistic simulations, extensive customization options, and players hailing from over 35 countries, Hardwood cements its position as one of the most popular games in July 2023.
As July 2023 progresses, the rankings of online sport management games highlight the resounding triumph of Red Zone Action, the allure of Basket Pulse, and the captivating experience offered by Hardwood. Each game presents a unique and immersive world, capturing the hearts of players and securing dedicated followings among sports enthusiasts.
Whether one seeks the thrill of football management, the strategic challenges of basketball club management, or the excitement of college basketball, these top-rated games offer an avenue to immerse oneself in the world of virtual sports. With Red Zone Action, Basket Pulse, and Hardwood leading the way, the realm of online sport management games awaits, ready to challenge players' skills, strategic prowess, and ability to thrive in the competitive world of virtual sports management.
Here is the list of top 10 July 2023 games.
Congratulations to the creators!
And here are the popularity ratings of sports on our portal:
soccer - 20.43%
basketball - 18.61%
football - 12.30%
motorsport - 12.23%
cycling - 7.67%
hockey - 5.26%
boxing - 5.16%
baseball - 3.21%
tennis - 3.21%
cricket - 2.71%
horseracing - 2.35%
Results were calculated based on activity of onlinesportmanagers.com users during July 2023.