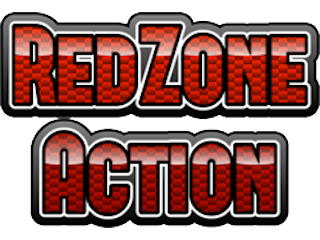 21.09.2023
- As August 2023 dawns upon the world of online sport management games, it's time to unveil the reigning champion, the game that has captured the hearts and attention of players around the globe. In this article, we invite you to step into the virtual stadiums, arenas, and courts where dreams are built, and championships are won.
At the forefront of popularity in August 2023 stands Red Zone Action, an engaging football management game that has captured the hearts and attention of a growing fanbase. Red Zone Action offers players the opportunity to step into the shoes of a football coach, where every decision matters, from player recruitment to tactical formations and match strategies. What's particularly noteworthy this month is the boost in popularity that Red Zone Action has received, likely driven by the imminent NFL season. The game's realistic match simulations and dynamic gameplay mechanics continue to keep players engrossed, providing an authentic and immersive football management experience.
In the second position, Hardwood shines brightly as an online strategic management game and computer basketball simulation. Hardwood allows players to control their own college basketball program, offering a unique and immersive sports management experience. While it secured the top position in the previous month, it has now gracefully taken second place. Nevertheless, its enduring appeal remains evident with a dedicated player base and its intricate pyramid of conferences, providing an engaging and competitive environment for virtual basketball enthusiasts.
Securing a commendable third place is Basket Pulse, an online basketball management game that reflects the real-world intricacies of managing a basketball club. In August 2023, Basket Pulse may have switched positions with Hardwood, but its allure remains strong. Players are tasked with handling finances, player signings, training strategies, and match-specific tactics to lead their club to victory. Basket Pulse's realistic approach to basketball management, combined with its immersive gameplay, continues to resonate strongly with fans, making it a consistent favorite among sports enthusiasts.
As August 2023 unfolds, the rankings of online sport management games showcase the dynamic nature of player preferences. Red Zone Action's surge in popularity, driven by the anticipation of the NFL season, adds a new dimension to the competition. Hardwood's enduring appeal and Basket Pulse's consistent popularity underscore the diverse interests and engagement levels within the genre.
Here is the list of top 10 August 2023 games.
Congratulations to the creators!
And here are the popularity ratings of sports on our portal:
soccer - 24.91%
basketball - 20.48%
football - 14.12%
motorsport - 10.82%
hockey - 6.13%
boxing - 5.10%
baseball - 2.64%
cycling - 2.58%
volleyball - 2.26%
tennis - 2.17%
Results were calculated based on activity of onlinesportmanagers.com users during August 2023.