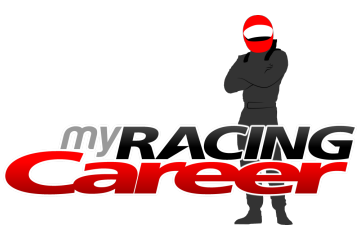 02.08.2023
- In the ever-evolving world of online sport management games, the pursuit of virtual glory continues to captivate players worldwide. As July 2023 dawns, enthusiasts eagerly await the unveiling of the top-rated games in the genre. This month, a thrilling competition ensued, resulting in My Racing Career emerging as the clear winner. Following closely behind, Red Zone Action secured the second position, while Basket Pulse claimed a well-deserved third place. Let's delve into the details and discover what sets these games apart in this highly competitive landscape of online sport management.
At the forefront of the rankings in July 2023 stands My Racing Career, a game that continues to captivate players with its immersive and thrilling motorsport management experience. This online strategic management game allows players to immerse themselves in the high-octane world of racing, taking on the role of a racing driver. From recruiting talented drivers to witnessing their growth and improvement, every decision lies in the hands of the virtual manager. Adding to the excitement, players control crucial game-time decisions during races, further amplifying the sense of realism and immersion. With its engaging gameplay, realistic race simulations, and an active and dedicated community, My Racing Career sets the benchmark for online racing management games.
In the second position, Red Zone Action shines brightly as an engaging football management game that continues to garner enthusiastic support. As a football coach, players must navigate the complexities of team management, from player recruitment and tactical formations to match strategies and transfers. Red Zone Action captures the essence of real football management, offering realistic match simulations that keep players on the edge of their seats. With dynamic gameplay mechanics and an active player base, the game provides an authentic and immersive football management experience, securing its spot among the best-rated games in July 2023.
Securing a well-deserved third place is Basket Pulse, an online basketball management game that has garnered a devoted following among sports enthusiasts. Basket Pulse offers a comprehensive reflection of real basketball management, encompassing various aspects of running a basketball club. From financial management and player signings to training strategies and match-specific tactics, players must skillfully tune each element to lead their club to victory. With its immersive gameplay, strategic depth, and an engaging community of basketball fans, Basket Pulse cements its position as a top contender in the competitive world of online sport management games.
As July 2023 unfolds, the rankings of online sport management games showcase the triumph of My Racing Career, the allure of Red Zone Action, and the captivating gameplay of Basket Pulse. Each game provides a unique and immersive experience, capturing the hearts of players and securing a dedicated following among sports enthusiasts.
Whether one seeks the adrenaline rush of high-speed racing, the tactical intricacies of football management, or the strategic challenges of basketball club management, these top-rated games offer an opportunity to immerse oneself in the world of virtual sports. With My Racing Career, Red Zone Action, and Basket Pulse leading the way, the world of online sport management games awaits, ready to challenge players' skills, strategy, and ability to thrive in the competitive realm of virtual sports management.
Here is the list of top 10 July 2023 games.
Congratulations to the creators!
Results were calculated based on votes by onlinesportmanagers.com users during July 2023.