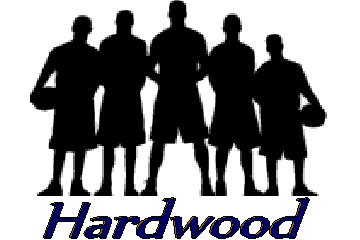 06.07.2023
- With the constantly evolving landscape of online sport management games, basketball has emerged as a frontrunner, captivating fans worldwide. As we near the end of June 2023, the highly anticipated rankings for the genre's most popular games have been unveiled. It comes as no surprise that Hardwood has secured the esteemed first place, with Basket Pulse following closely in second, and Red Zone Action garnering a well-deserved third position. Let's delve into the captivating elements that make these games resonate so strongly with basketball enthusiasts across the globe.
At the pinnacle of popularity in June 2023, Hardwood emerges as the undeniable champion among basketball management games. Hardwood is an online strategic management game and computer basketball simulation that places players in control of their own college basketball program. This immersive experience allows players to recruit talented players, nurture their growth and improvement, and make crucial game-time decisions. Each program competes against others at their level, with winners moving up a pyramid of conferences and the less fortunate falling down. The game culminates with conference playoffs and 64-team national tournaments, offering a season of success and excitement. Hardwood Online College Basketball boasts a diverse player base from over 35 countries and is completely free to play, further enhancing its appeal and widespread popularity.
In the second position, Basket Pulse shines as an online basketball management game that comprehensively reflects real basketball. With its diverse and immersive gameplay, Basket Pulse encompasses the multifaceted nature of managing a basketball club. Financial management, player signings, training strategies, and tactical decisions all form part of the manager's responsibilities. Success lies in fine-tuning these elements to create a harmonious and formidable club. Basket Pulse resonates with basketball enthusiasts as it intricately captures the essence of the sport, offering a highly engaging and realistic basketball management experience.
Securing a noteworthy third place is Red Zone Action, showcasing its strength in the basketball management genre. While Red Zone Action is not exclusively focused on basketball, its inclusion in this highly competitive field attests to its popularity and appeal. The game offers an immersive and strategic football management experience that captivates players with its realistic match simulations, dynamic gameplay mechanics, and passionate community. Although it may not solely revolve around basketball, Red Zone Action successfully caters to the sporting interests of a wide range of enthusiasts, earning its well-deserved spot among the most popular games in June 2023.
As June 2023 draws to a close, the rankings of online sport management games reveal the immense popularity of basketball-themed games. Hardwood's strategic gameplay and immersive college basketball experience, Basket Pulse's reflection of real basketball management, and Red Zone Action's dynamic football management gameplay have all resonated strongly with players.
Whether you are an ardent basketball fan or a sports enthusiast seeking engaging management experiences, these top-rated games provide an avenue to satisfy your sporting ambitions. Immerse yourself in the world of basketball, strategize, and make critical decisions to lead your team to victory. The popularity and widespread acclaim of Hardwood, Basket Pulse, and Red Zone Action exemplify the enduring appeal of basketball and the captivating nature of online sport management games.
In conclusion, Hardwood claimed the crown as the most popular game in June 2023, capturing the hearts of basketball enthusiasts worldwide. Basket Pulse and Red Zone Action have secured their positions as highly regarded contenders in the genre. Embrace the excitement, hone your strategic prowess, and guide your team to triumph in the dynamic and immersive virtual world of basketball management.
Here is the list of the top 10 June 2023 games.
Congratulations to the creators!
And here are the popularity ratings of sports on our portal:
soccer - 24.81%
basketball - 20.67%
motorsport - 13.57%
football - 10.98%
hockey - 5.54%
cycling - 4.11%
boxing - 3.82%
volleyball - 2.98%
horseracing - 2.62%
baseball - 2.33%
tennis - 2.30%
Results were calculated based on the activity of onlinesportmanagers.com users during June 2023.