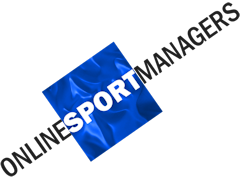 16.04.2022
- Learn how and where to donate to Ukraine, including official websites that accept charity funds and humanitarian help.
Where to Donate to Ukraine
The violent Russian assault on Ukraine has been raging for three full weeks now. In this totally unprovoked inhumane conflict, the Ukrainian people are staunchly defending their lands. The biggest damage that Ukraine suffers comes from the incessant shelling. A number of Ukrainian cities has been brought by enemy to a state of humanitarian crisis.
Right now, there is no single best way to donate to Ukraine. Supporters from the world over can send financial aid to Ukraine Red Cross, donate funds to the Ukrainian Army directly, or choose one of the dozens of charity humanitarian campaigns.
Donate to Ukraine from Canada and Elsewhere in the World
Guided by the Kyiv School of Economics, a group of Ukrainian state-owned companies and private businesses have created
a fundraiser
to provide emergency help and food supplies to war victims and refugees. The money will also be used to equip rescuers and paramedics with first aid kits and means of protection.
Red Cross Ukraine
From training nurses to organizing emergency response teams, Ukrainian Red Cross maintains a number of activities aimed at saving human life.
Here
you can send a one-off amount of funds or, by using the option of monthly payments to RedCross Ukraine, donate in smaller sums regularly. A popular way of how to donate to Ukraine from Canada would be wire transfer or corporate donation.
Charity to Save Lives
ComeBackAlive
is a platform dedicated to providing aid to Ukrainian soldiers. Rather than financing a war, this organization focuses on giving combatants medical assistance and the means of rehabilitation. No money is spent on buying weapons or other kinds of lethal equipment.
Supporting Honest Communications
The Ministry of Digital Transformation of Ukraine has recently created another
humanitarian fundraiser
. Aside from cash, they also accept donations in the form of crypto currencies. All the funds collected are used to reinforce cyber defense of Ukraine, counteract malicious Russian propaganda and supply both the military and civilian with technical assistance and necessities.