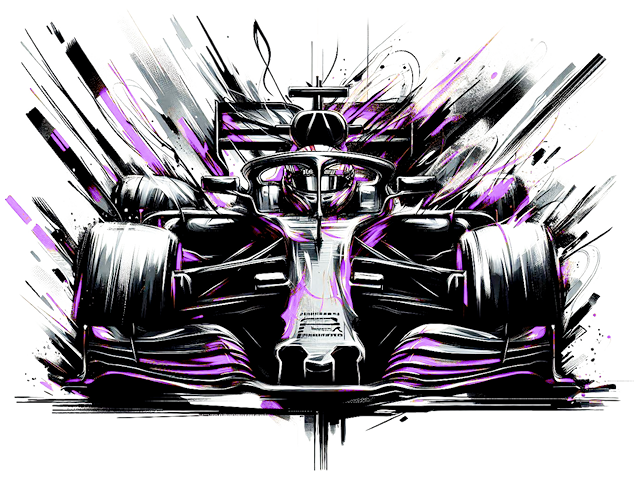 20.04.2020
- Over the past couple of decades, we have been lucky enough to watch some great Formula 1 racing drivers take to the circuit.
Two names have stood above the rest, Michael Schumacher and Lewis Hamilton. These are the drivers we try to emulate when playing our favourite
motorsport games
, two greats of F1.
Schumacher rose to fame before Hamilton, and currently holds an incredible seven Drivers Championships titles, which makes him the most successful driver of all time based on titles.
Hamilton is still driving today, and currently has six. A title win in 2020, which would be his fourth in a row, would take him level with Schumacher, with probably another couple of years left to try and overhaul the German.
But which of these two will come to be known as the greatest formula 1 driver of all time? It is certainly a debate that will split people.
Can Hamilton Tie with Schumacher in 2020?
Lewis Hamilton is one behind Michael Schumacher in the overall drivers' championship wins leaderboard. Can Hamilton equal what Schumacher has achieved as early as this year?
He is favourite to land another title with the bookmakers, which should come as no surprise. The British driver has won the last three championships, another one would give him a remarkable four titles in a row.
Betting on Formula 1 is popular with fans of the sport, whether it is outright bets like Hamilton to win the title, or individual grand prix bets every weekend of the season.
A
list of trusted bookmakers in the UK on thebookiesoffers.co.uk
will help you decide where to place your bets if Formula 1 betting is something you want to try.
When the action begins this season, all eyes will be on Hamilton to see if those betting on him to win another championship are collecting money at the end of the season.
Did Michael Schumacher Race at a More Competitive Time?
The era when Michael Schumacher was competing in Formula 1 races is seen as a golden era for the sport. He had many challengers, and drivers from that time were hugely competitive.
However, despite that he managed to keep ahead of his rivals and keep winning championships.
Does he deserve more credit than he already has for the titles he won, based on those who were against him?
Fans of Schumacher would certainly say so, and if you ask many Formula 1 fans which generation saw the most competitive and high quality action, they would probably say that one.
The record books won't show it, but it could easily be argued that Schumacher did his winning at a much tougher time than Hamilton.
Has Lewis Hamilton Had More Help That Any Other Driver?
While much will be said about the level of competition against Schumacher, the lack of competition against Lewis Hamilton is another talking point.
With huge money spent and technology advancing at a rapid rate, the gap between the best and worst in Formula 1 is widening. Teams are struggling to keep up with Mercedes, giving Hamilton the best team, best car and best backroom staff behind him.
The drivers against him who do have ability are hindered by having a car that cannot keep up, making a big difference.
Both Red Bull and Ferrari have had dominating periods but are currently struggling to offer their drivers the same level of car as what Hamilton is receiving from Mercedes.
Few would argue with Hamilton being the best driver at the moment, but on top of that he has the best team and car behind him.
Until others can compete with that, drivers are going to find it even harder to catch him.
So, who is the Best?
The best will be determined by the record books in years to come. If Hamilton does overtake Schumacher, he will take the title as being the greatest ever driver.
Some may not be happy about that, but the dominating period Mercedes are having and the lack of credible opposition will eventually be forgotten, leaving Hamilton's place in the record books ahead of Michael Schumacher.