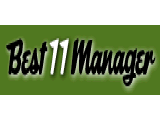 12.06.2018
- Soccer is most popular sport and thereofre it is no surprise to see big fight for the win in this yearly awards category. Winner from last year dropped to 3rd place, new winner is here!
Soccer or if ou want association football is the most popular sport in the world. Therefore it is no surprise that we have 50 different soccer manager games in our database, which makes this soccer award most prestigious.
And the winner is the youngest soccer game on our site likely due to the fact developers implemented callback functionality which makes it attractive to vote for the game. Well done!
So here are the best online soccer manager games of the year 2017:
Winner is awarded with a nice badge from our portal: