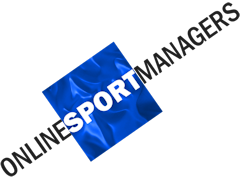 05.04.2018
- Having been in played every April since 1934 in the city of Augusta in Georgia, The U.S Masters Tournament is one of the most esteemed major championships in the history of professional golf. It was first started by at-the-time amateur champion and lawyer Bobby Jones - who is now considered one of the most significant and influential figures in the history of the sport.
The current champion for the tournament is Sergio Garcia, who won last year during a sudden death playoff with Justin Rose after both players completed the course in nine-under-par. The record for the most victories at the U.S Masters currently sits with Jack Nicklaus, who managed to win the tournament six times during his career - who will be the next golfer to beat this astonishing record?
Considering its renowned and rich history, the tournament holds many traditions. Since 1949, a green jacket has been awarded to the champion, while a champions dinner has been held on each Tuesday before the tournament since 1952; which is only open to past champions and specific board members. Another tradition, beginning in 1963, involves legendary golfers, mostly past champions, hitting an honorary tee shot before the first round to begin play.
With a prize fund of a whopping $11 million, every golfer competing - from golf veteran Tiger Woods to newcomer and amateur Matt Parziale, is determined to play at their best to stand a chance at taking home the prize. However, who exactly should you be putting your money on to win? Which golfer is the most similar to you? This quiz will help you decide which professional golfer competing in the Masters you should take a gamble on. You can also check out the latest
US Masters betting
tips for more information.