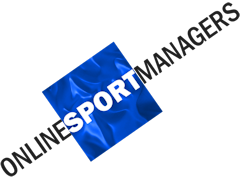 02.03.2017
- Sports Manager Games have been a popular category of games to play ever since they were introduced decades ago. One such example is the Football Manager series which used to be known as Championship Manager. It's an intricate series that has served as a blessing and curse to others.
For some, this series is fairly new especially considering the fact that its name has since changed to Football Manager. However, for people who are familiar with it, the game has deeper routes since it was introduced in 1977. It later re-incarnated to Championship Manager 2. Even then, this game was still the hottest you could find in this segment, thanks to the intricate depth of details, features, as well as gameplay that was the hallmark of the series.
Background of Football Manager Games
Football Manager game series were inspired by a popular game that used to be known as Kevin Toms Football Manager game. Paul and Oliver were the coders behind the modern Football Manager franchise. Even though they were amateur coders at the time, they were somehow able to do a good job which resulted in them creating a game that would go deeper and even further than what Kevin Toms was offering at the time.
This resulted in the creation of the first Championship Manager game. But first, before bringing it to completion, they wrote a substantial document which would highlight the intricate details of the game. This document was sent out to various game developers with the aim of getting it published. Out of the 20 publishers who received Paul and Oliver's application, only Domark was convinced that this game had a potential.
Championship Manager was the most realistic football management simulator at the time The game was officially released in 1992. Championship Manager was programmed in BASIC language, and the publisher even added more graphics to it because they figured it was too text heavy in its purest form.
Even then, many reviews could still discredit this game for its outdated graphics. But how could they expect good graphics in an era when technology was so much behind? It was not like what you'd experience in an All Jackpots casino app or any other modern app out there. However, despite the criticism, a fan-base was growing, and they were appreciating what Championship Manager was offering at the time.
Championship Manager in 1993
This was a remarkable improvement from the previous version of the game. The new model was programmed in C language, and it could run quickly and more efficiently. For the first time, players were named, more time was added, and a transfer list was created for purposes of sourcing players. Also, an improved match commentary was added, and this took the game play a notch higher.
The subsequent Championship Manager games
Several improvements were made in the subsequent algorithms. Speed and graphical enhancements were the most outstanding improvements in the later series. Championship Manager 4, for the very first time in the series, introduced the top-down match engine. It featured tiny dots marking the pitch.
Ultimately, a power struggle emerged between two stakeholders known as Sports Interactive and Eidos. In the end, Eidos was left with the franchise' name and interface while Sports Interactive preserved the code of the game. They also preserved the database which has accumulated a huge number of users over the years. While that is the great history of the Football Manager game franchise, modern sports Manager Games have now emerged. You can
play online slots at All Jackpots casino
, and you will see that some of these slot machines have a similar story to tell.