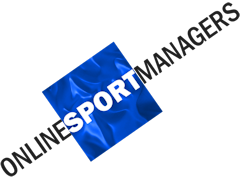 05.02.2023
- Want to take the helm and lead your team to glory? Here are five online sport management games to look out for this year.
Image source:
Thomas Serer
Online gaming can be an exciting way to relax and let out steam. While there are many types of online games, online sports management games have attracted significant interest from sports fans in recent years. These games are designed to simulate reality and put the players at the helm of managing their favorite sports teams.
So if you want to play these types of games, what are your options for 2023? This post will look at fan favorites that would interest you as an avid sports follower who is interested in managing a virtual team.
Based on data from on-demand options and reviews from top players, here are the best online sport management games to play in 2023.
Draft Day Sports: College Football 2023
Draft Day Sports: College Football 2023 is a college football management game developed by Wolverine Studios. This is an excellent alternative since we might not see EA Studios' College Football 2023. However, this sports management game is also quite immersive and puts players in the hot seat. Mastering this game can help you learn a thing or two about American football and this can help you make the right choices when wagering on
FanDuel Super Bowl
odds.
Players will get to make decisions about the team, including managing the team's finances, developing strategies, and recruiting team players and staff. The game also allows players to customize the look of their team's uniforms and stadium, featuring an extensive collection of teams from Division II, III, and NAIA.
Football Manager 2023
With the ever-growing popularity of esports, Football Manager 2023 promises to be one of the best sports management titles of the year. The game was developed and published by Sports Interactive and has received critical acclaim since its release.
FM23 puts players in the shoes of a professional football manager and tasks them with taking control of a team and helping it reach success. The game features intricate and realistic simulations of professional football management. Players are put in charge of making managerial decisions while leading their teams to glory.
Out of the Park Baseball 23
Out of the Park Baseball 23 is the latest installment in the award-winning baseball simulation game. This game takes the traditional sports video game to a new level with its innovative features and realism.
Players will be able to make their team the best in the league by improving team chemistry and creating the perfect lineup to succeed in the competition. Out of the Park Baseball 23 introduces several new features, including an updated 3D engine, a redesigned interface, and an improved
scouting
system.
Pro Basketball Manager 2023
For those who want the behind the scene thrill of NBA management, this is the game for you. This game offers players control of the backroom and the helm of making team decisions. As you chart your way to success, managers get to work on their team and get acquainted with the developmental pace and the dynamics of players.
With improved gameplay from the previous series, the Pro Basketball Manager 2023 promises to be filled with adrenaline-pumping moments. The engine of the game allows players to enjoy so much realism. This can be an excellent choice for those who
bet on the NBA
, as they get to know more about the teams and players to look out for.
F1 Manager 22
Do you want to play something other than the titles from mainstream sports? Try out the
F1 Manager 22
. This game puts players in the shoes of a Formula One team manager, allowing them to make decisions on team operations and race-day strategies. Players get to manage their team budget, design car parts, negotiate with sponsors, and decide when to make pit stops.
The game features realistic race simulations, allowing players to observe their team's performance and make strategic decisions. With detailed graphics and real-time tactical decisions, players will feel like they are genuinely part of a professional racing team.
Conclusion
With an abundance of choices on offer, you can make your 2023 gaming experience much more enjoyable. You don't have to stick with the usual games when you can go on a fantasy world and take on the role of a team manager. The games on this list have been adequately curated to ensure you have a great time as a virtual sports manager.