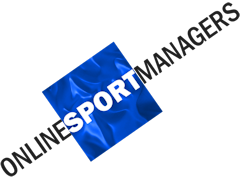 12.01.2023
- For many sports gamers across the world, it's hard to discuss online sports management games without talking about the popular Football Manager, a game series of arguably the most popular sport in the world; soccer. But the reality is that there are a plethora of online sports management simulators based on other sports like football, basketball, hockey, and baseball.
Image source:
ELLA DON
This article puts together the top five best online sports management games you can play in 2023
Out Of The Park Baseball Series
Fans of
MLB fantasy
will find this game particularly interesting. OOTP has been a fan-favorite since it first entered the gaming scene in 1999. It has enjoyed some spells of success over the years, perhaps, most notably thumping Orange Box on the popular review platform Metacritic.
Out of the Park, 2016 was the first of the gaming series to be licensed by Major League Baseball and Minor League Baseball, and this has been the case ever since. OOTP has been well received by fans and critics over the years, thanks to continued improvement year in and year out. OOTP 2023 is the latest installment of this gaming series.
Tennis Elbow Manager 2
If you've ever fancied being a tennis coach, it's a perfect pick. Developed by Mana Studios, this game allows you to train up to nine players and build a career out of them, strengthen their dexterity, up their sponsorship value, and help them win championships.
You have the option of watching your players in 3D (yes, 3D), and you can also choose to play as your trained players directly if you don't want to rely on the game's Artificial Intelligence. The developers were so intentional about getting the game right; they collaborated with real-life tennis athletes.
Tennis Elbow Manager 2 is arguably the best tennis simulator right now.
Retro Bowl
Retro Bowl gives you a sneak peek into the life of a real-time football manager.
If you're good at predicting
NFL fantasy projections
and other sports simulations, you'll find Retro Bowl interesting. The game allows you to sign free agents with high prospects, draft rookies, trade and cut players, and build your team the way you want it. You can also tweak logos, uniforms, and many more to suit your taste.
Retro Bowl only allows you to control your team's offense, although you can manage its defensive affairs too. The game is available on both Android and iOS and Nintendo Switch.
F1 Manager 2022
Racing games that are based on F1 abound, but you won't find many online management games of this sort. EA Sports tried to come up with an F1 sim in 1999, but the game wasn't well received. It wasn't until 23 years later that EA Sports and Frontier Development gave it another go with Formula 1 Manager 2022. This time around, to favorable reviews.
F1 Manager 22 is an improvement from the My Career feature on F1 2020 that allows you to edit your cars, tweak the design, acquire new motor parts, and work hand-in-hand with F1 engineers, just as it is in the real world.
You can play F1 Manager 22 on your PC, PS4, PS5, Xbox Series X/S, and Xbox One.
Total Extreme Wrestling 2020
Last on our list, Total Extreme Wrestling gives you an ideal feel of what the Pro wrestling world embodies. This sports management gaming series has been running since it first came into the scene as Extreme Warfare in the mid-90s. But Total Extreme Wrestling 2020 is the standout amongst the bunch.
The game allows you to tell your storylines, choose your wrestler's preferred mode of entry and gimmicks, work out their idiosyncrasies, and many more. You can also sign sponsorship deals and negotiate contracts.
Total Extreme Wrestling 2020 is available on PC.