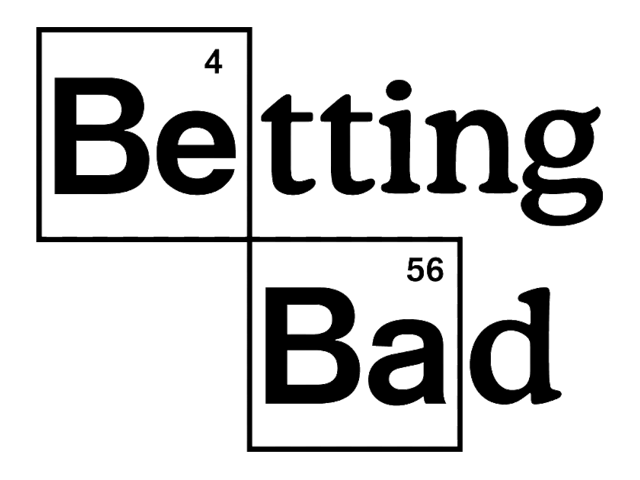 11.10.2022
- One of the world's fastest-growing industries, sports betting, continues to draw millions of men who want to have fun and earn from their favourite sports — legally.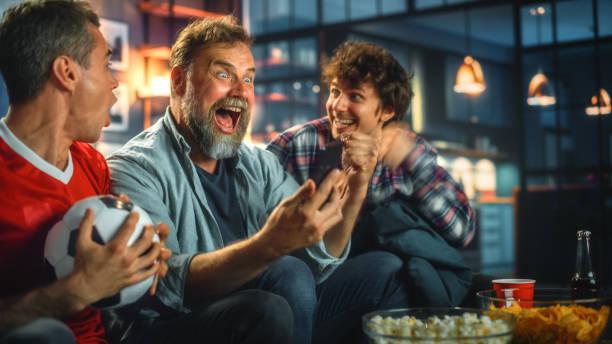 Image source:
Istockphoto
Approximately 30 states in the United States have legalized sports betting, including 18 states that permit online sports betting. The vast majority of men gamble occasionally and responsibly, setting time and monetary restrictions.
Gambling, whether in sports or in general, may swiftly spiral out of hand, negatively affecting men's mental health and well-being. Whether it's wagering on
NFL odds
, playing slot machines, or purchasing a lottery ticket, gambling or sports betting is often portrayed as a harmless pastime. Normalization and accessibility of gaming are major contributors to the increase in gambling addiction.
Many obsessive gamblers know that gambling is not a harmless activity. In reality, gambling negatively impacts mental health. An excessive amount of online sports betting may cause worry and despair, decreased job productivity, financial challenges, and strained relationships. Men's mental health and well-being have been cited as a matter of worry because of the increasing prevalence of online sports betting in the United States.
The border between enthusiasm and fixation is sometimes quite thin, so sports betting may quickly become an addiction. This implies that even a small amount of online sports betting may quickly lead to a dependency that affects your emotions, health, and everyday life. With all that being said, let's find out why exactly people place bets on sports.
Why do you have to bet?
Different individuals are drawn to sports betting for various reasons, and they include:
Fun and Entertainment
Betting on sports events may be a pleasant and entertaining hobby to engage in with friends or coworkers.
Mental challenge
Fans of sports may put their knowledge to useful use. While gamblers may test their betting abilities and knowledge.
Easy accessibility
Many states have allowed sports betting, and signing up is simple. In minutes, players can sign up for an online betting platform and start betting.
Profit potential
People keep coming back for online sports betting because of the possibility of winning massive cash gains. However, there is always the possibility of losing a significant amount of money, and pursuing losses to recoup funds is seldom successful.
Enhanced enthusiasm
Having an interest in the result of a random match might also make it more enticing.
The Little-Known Truth about Sports Betting
Bettors should know that there is always risk involved in wagering since sports betting is a type of gambling and that online sportsbooks function similarly to online casinos. Both organizations generate a profit. The odds on offer reflect the house advantage, and each institution has the resources and systems in place to maximize its profits. Opponents of gaming may wonder why gamblers usually lose. In truth, gamblers win sometimes, but it is unusual for them to win more than they lose.
Betting techniques that work well in the short term may not fare as well in the long term. Sports betting, for example, provides various opportunities for skilled bettors to earn their bets. However, professionals in sports betting have shown that few practical tactics are successful.
Be sure to have a solid money management/bankroll management strategy in place before placing any bets. This will help you avoid chasing losses and ensure that you never lose more than you can afford to. Prudent gamblers compare odds from many online betting sites to discover the greatest value for a certain stake since chances on different sites change based on their sports traders' research and analysis.
Relationship between Sports betting and Mental Health Disorders
If you already suffer from a mental disease such as depression or anxiety, excessive gambling may exacerbate your symptoms. Compulsive gambling is frequently associated with mental health conditions, which only encourages more gambling.
If you have both a gambling obsession and a mental health issue, you have a dual diagnosis, and you must treat both illnesses concurrently for a complete recovery. Let's find out the logical relationship between sports betting and mental health disorders.
Sports betting and the Depression
The thought of winning a large sum of money may seem like just what you need to lift your spirits if you're feeling down and out. Gambling worsens depression. It similarly triggers the brain's reward system like a drug does. Even when a gambler is losing, their body continues to produce adrenaline and endorphins, encouraging them to continue betting.
After some time, a gambler may realize that the thrills they formerly had from gambling are no longer there and that they need to take more and greater risks to have the same effect. In other words, the brain develops a need for more dopamine to activate its reward system.
Sports betting and Stress
When anxious, betting may seem like a release and diversion, but it may increase stress in several ways. If you lose more money gambling than you planned and begin accruing debt, it will certainly create financial stress. Your relationships may suffer as a result, and you may lose the confidence of those closest to you. Sports betting is not an efficient method of coping.
Sports betting and Mood
Each of us has a mood set point that fluctuates somewhat during the day. When you wager and feel pleasure, your mood set point momentarily increases before returning to normal. When betting becomes addictive, your mood set point might decrease even when you are not betting.
Conclusion
This is all you need to know about sports betting and mental health issues. Gambling addiction, like depression and anxiety, has warning indicators that should not be ignored. Identifying a gambling issue may be challenging, particularly for those who gamble mainly online.
Do not handle the situation on your own when you realise any of the above symptoms in a close friend or family member. Take part in a support group and seek professional help from your family members.