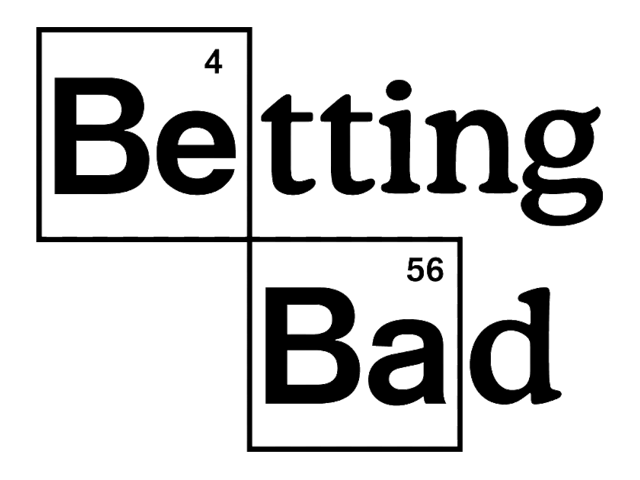 31.12.2021
- Like any other industry in the world, sports betting is subject to change. What is esteemed today may be obsolete in the next decade or replaced with something even better. From time to time, sports betting platforms are creating changes that affect service delivery.
While most of the changes are short-lived, there are a few that last for many years. When the time reached for the latter to pave the way, they are replaced by stronger and long-lasting changes.
However, the sports betting industry has witnessed changes that correspond with changes in technology. For this reason, it becomes hard to separate changes in technology and the substantive changes we see in the sports betting industry.
One of the biggest changes that have taken place in recent years is the use of virtual reality or VR. Although the change has been there for some time, the results have been overwhelming. Visit
Odds Shark.com
for more information on sports betting odds.
Recent Celebrated Changes
Here are some of the recent changes that have given the sports betting industry a different dimension. Thankfully, these changes have created a huge impact on the betting sector.
Live Betting
Before the introduction of other forms of sports betting, it would be difficult to convince anyone that gambling would be done outside brick-and-mortar facilities. Shortly after the 1990s, changes started to be felt.
It was now apparent that gambling would no longer be centered on land-based facilities. Betting took a different direction in the first 10 years of the 90s. Back then, the first major transition was the introduction of bookmarkers.
Later, it was possible to stream or broadcast
sports event
s live. While the sector has some challenges to date, there is no doubt that much has been achieved. One of the biggest challenges stakeholders are battling with is the inclusion of many platforms with the rights to broadcast sports events live.
For now, the rights have been reserved for a small number of platforms. Today, many betting platforms offer live streaming services than it was in the mid-90s.
The other advantage of having many platforms stream sports events live is these platforms provide additional information, which punters use to make informed choices.
Variety of Payment/Withdrawal Options
If you tell a person who gambled last in the early 90s that a single gaming platform today offers more than a dozen payment options, the person would label you a liar. However, the truth is, modern gaming platforms have advanced.
Unlike in the late 90s and early 2000s, modern gaming platforms offer wagers many payment and withdrawal options. What is more, some of the betting platforms give players a variety of betting options.
Today, a single betting platform can offer money line bets, parlays, live poker, treasures, spread betting, and of course, classical slots among, other gambling options.
Thanks to the various payment and withdrawal options, bettors can decide to receive their prizes in the form of money (in their preferred currency) or physical goods. If you thought that the introduction of variety in payment and withdrawal options end there, you are wrong.
More than any other time, today, bettors can gamble using
digital currencies
. True, many online bookies have included the use of cryptocurrencies on their platforms.
Today, punters who prefer transacting using Bitcoin, Ethereum, Ripple, Tether, or even Litecoin can do so comfortably while placing a bet online.
VR Sports Betting
Earlier, we spoke about virtual reality but, we did not exhaust it. If there is something that has transformed sports betting then it is virtual reality. Besides eSports, it is now possible for punters to place their bets on fantasy sports and real-life events.
In the past, it was hard for a punter to place a bet on a different sport. Remember that it is a good thing for punters to bet on a match they are following. However, for many years, this was a challenge. This situation forced punters to place their bets blindly based on the team's past performance.
Things are different now. Thanks to VR, it is now possible for punters to place their bets while watching different games live! Depending on the device's capacity, it is possible to bet on up to 30 or even 50 live matches.
It is possible to place bets on different football teams that play on that day. Besides, you can wager on baseball, golf, hockey, or even NBA, all at the same time. During the off-season, wagers can bet on fantasy games.
Virtual reality has not only helped punters. Bookmakers have also benefited a great deal. By adding several betting options on their platforms, they are increasing their chances of revenue.
Unlike in the past when they would shut their doors (hypothetically) when the season ends, today, bookmakers always have something that keeps their 'doors' wide open throughout the year.
Changes in the Mobile Betting Sector
You cannot talk of advancement in the field of technology without the mention of mobile phone betting. Today, almost 80% of all active punters do so using their mobile devices. Mobile-phone betting is easy, fast, and convenient.
A punter can place a bet while queuing in a banking hall, grocery store, walking in the park, or even onboard a cab. Modern gadgets offer a splendid resolution, big screens and are fast especially those that are 5G-enabled.
On their part, bookmakers and online sports betting platforms have come up with applications that punters need to download. With these apps, one can customize the features such as the background theme, screensaver, and sounds for different prompts, among other features.
Other than mobile apps, most modern websites are easy to access. The sites are designed in a way that enables them to run smoothly on a majority of devices. Thanks to this, it is now possible for punters to have fast access to many sports betting websites.
Wagers find it easy to navigate through a website's categories and subcategories to find their preferred games. Once they locate their preferred games, they are again directed to where to make payment, which has a variety.
Looking back at where sports betting was 20 years ago, it is true that many changes have taken place. Today, you do not need to visit a brick-and-mortar facility to place a bet on your favorite team. You can wage from the comfort of your house, pay using your preferred currency and withdraw to your e-Wallet.