25.08.2021
- The 2021-22 Premier League season kicks off on August 13 when newly-promoted Brentford hosts Arsenal at the Brentford Community Stadium. Brentford manager, Thomas Frank, will become the 238th manager to take charge of an English Premier League team since the league's launch in 1992.
Frank may be a complete amateur when it comes to managing in the Premier League, but the league has seen some incredible managers in charge of its teams. Some soccer fans argue that the Premier League has been the home to some of the beautiful game's greatest-ever managers on the planet. We tend to agree.
Sir Alex Ferguson - Manchester United
Sir Alex Ferguson
managed
Manchester United
from 1986 through to his official retirement in 2013. He took charge of 1,500 games, winning 895 for a win percentage of 59.7%. Manchester United was incredible under his stewardship, winning
13 Premier League titles
. His Red Devils were always favorites to win the league with the
best online sports betting
sites around the world.
Ferguson guided Manchester United to the inaugural Premier League title during the 1992-93 season, topping the table 10 points ahead of Aston Villa. His most incredible season was the 1998-1999 campaign, where Ferguson's men won
an unprecedented treble
of the Premier League, the FA Cup, and the UEFA Champions League!
By the time Ferguson retired, he counted 13 Premier League titles,
five FA Cups
, four League Cups, and
three Champions Leagues
among his many honors.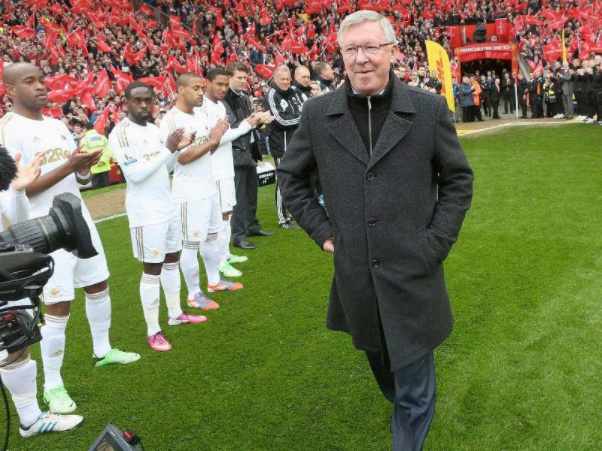 "Sir Alex Ferguson" by Manchester United is licensed under CC BY 3.0
Pep Guardiola - Manchester City
Pep Guardiola
of
Manchester City
is considered the best foreign manager to grace the Premier League with his presence. The Spaniard's win percentage throughout his career is phenomenal. He has managed 745 games for Barcelona B, Barcelona, Bayern Munich, and Manchester City, winning 543 times for a 72.89% win percentage!
Guardiola took charge of Manchester City on July 1, 2016, and guided the Citizens to a Premier League title in his second campaign in charge. City not only won the league but became
the first team to attain 100 league points
in the process. The following season, Guardiola won a second consecutive Premier League title and League Cup before winning the FA Cup, becoming the
first manager to win the domestic treble
.
Some argue that Guardiola has bought his way to glory, with City's net spend weighing in at some
£600 million
under his tenure. That is partly true, but Guardiola has lit up the Premier League with his
possession-based attacking style
and has improved every player who has played under him. Guardiola will go down as one of the Premier League's greats when he finally leaves the blue half of Manchester.
Arsene Wenger - Arsenal
Arsene Wenger
is not only considered one of the Premier League's best ever managers, some claim he is one of the greatest soccer managers, period. Wenger holds the record for most games managed in the Premier League, taking charge of
Arsenal
in 828 league matches and 1,235 games in all competitions. Of those 1,235 matches, Wenger won 707 for a 57.2% win percentage.
Wenger won the Premier League three times, including during the 2003-2004 season when his Arsenal side won the league
without losing a single one of their 38 fixtures
. Going unbeaten earned that Arsenal side "The Invincibles" as they won the title 11 points clear of London neighbors,
Chelsea
.
Seven FA Cups are on Wenger's resume, too, but it was his eye for talent that makes him stand out from the crowd. He was responsible for bringing
Emmanuel Petit
and
Patrick Vieira
to the Premier League, Dutch superstar
Dennis Bergkamp
, too. However, converting
Thierry Henry
from a winger to a striker was a masterstroke. Henry went on to become the Premier league's greatest-ever striker. Henry scored 226 goals in 370 appearances for Arsenal during an eight-season spell.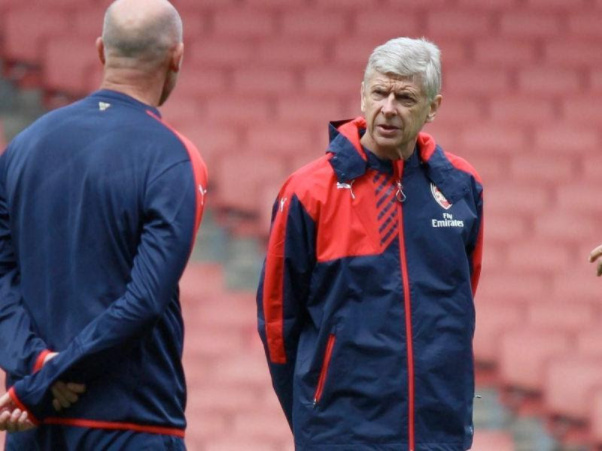 "Arsene Wenger" by Eurosports is licensed under CC BY 3.0
Honorable Mentions
While Ferguson, Guardiola, and Wenger are the Premier League's three greatest managers of all time, a couple of others deserve honorable mentions.
Jose Mourinho
, for example,
won three Premier League trophies
, an FA Cup, and three League Cups while in charge of Chelsea.
Jurgen Klopp
has been manager of
Liverpool
since October 8, 2015, and has a Premier League, Champions League, and UEFA Super Cup on his record. Klopp has had to compete in a Premier League where Guardiola dominates, which is no mean feat in itself.