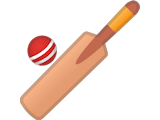 18.03.2021
- Considering how massively popular cricket is around the world, there's a surprising lack of online cricket management game options. Inevitably, perhaps due to the huge success of the Football Manager series, there are a plethora of online football management games. Not all have the same levels of detail and depth, yet many are fun to play in their own unique ways.
By comparison, there aren't nearly as many options when it comes to cricket simulations. There are far more online games for sporting strategists who love motorsports, ice hockey, basketball, and American football. Despite being a bat and ball game that can trace its origins back to cricket, there are actually many more baseball games than cricket games around.
When it comes to the most popular sports in the world, football (soccer) is estimated to have a global following of around 4 billion. That statistic won't raise any eyebrows, of course, although the second-most popular sport in the entire world is actually cricket, according to
Statistics and Data
research figures.
Some sports are undoubtedly more popular in some countries than others. American football is by far the most followed and watched sport in the United States, with average audiences for the Super Bowl each year at around 100 million, just for that one event. However, outside North America, it just doesn't enjoy anywhere near the same popularity.
If we turn our attention over to the other side of the world, the most popular sport by a huge margin is cricket. While the population of India is increasingly exposed to more international sports, nothing has yet managed to dislodge the passion for cricket, whichever format is being played and whatever the competition.
Wagering on cricket has almost become a cultural phenomenon amongst Indian cricket fans. The most important domestic cricket competition in any country is the Indian Premier League. Ancilliary industries have popped up around this, with businesses like
BettingGuru
forming to aggregate the different cricket betting providers and listing their sign-up requirements and offers. It's just another piece of evidence pointing towards cricket's ability to draw a crowd.
How's that for numbers ??

Here are the ?5️⃣ buys in the @Vivo_India #IPLAuction pic.twitter.com/SPagm8laZo

— IndianPremierLeague (@IPL) February 18, 2021
Given all the online activity surrounding betting, which often involves studious research into team and player performances, that makes it even more surprising there are so few online cricket management games. Here at this very site, which is a great resource for online sports manager games, there are just 4 listed for cricket.
At the time of writing, that's 4 cricket games out of 189 in total. The highest-rated is
From the Pavilion
, then Battrick, with both having been around since about 2011. They have stacks of options and features, which has encouraged participants to stick around for years. Meanwhile, the other two listed games no longer exist.
It really begs the question, why aren't there more? Perhaps the variety of cricket formats – Test, ODI, T20 – makes it difficult to develop management games featuring all three. Maybe realistic simulations just aren't "casual" enough for modern online gamers. Whatever the answer, let's hope game developers return to this neglected genre, as there is a demand.