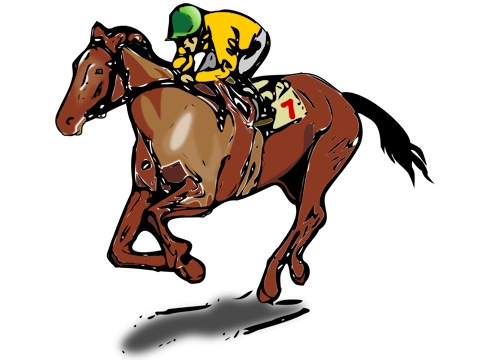 22.02.2021
- The importance of a manager, coach, or trainer in sport should be clear to see. They are the strategical thinkers who try to plan for outcomes that will bring success.
Whether it's Pep Guardiola coming up with a tactical system to try and help Manchester City land the Champions League, or Eddie Hearn plotting a way to the top for his fighter. They all have an idea of how to bring success in their field.
However, those figures don't always get the credit they deserve, as they aren't the ones on the pitch or in the ring. And, the same logic applies in horse racing, where the role of a trainer can often be overlooked.
After all, when punters are looking at the
Cheltenham day 4 odds and tips
in search of a winner, they only really care about how good the horse is, and which jockey will be riding. In some cases, the reputation of a trainer can influence a decision, but it's understandably the horse and the jockey who get the credit when things go well.
However, the role those in the background play shouldn't be underestimated. They are the ones who are responsible for the horse on a daily basis, ensuring they are ready to compete. They will also decide which races to enter, and which jockeys will suit the tactics they want to adopt. And, there's much more in between, as it's a 24/7 job, with lots of forward-thinking.
With that in mind, we decided to look at three of the best trainers in the business.
Willie Mullins
Al Boum Photo remains on course to seek a third Cheltenham Gold Cup victory after a winning return at Tramore.

Read: https://t.co/o4gepP2e5u pic.twitter.com/ykb3e4flpK

— BBC Sport (@BBCSport) January 1, 2021
The Irishman, Mullins is known for dominating the prestigious Cheltenham Festival. Incredibly, he has recorded 72 winners at the iconic track, which is something no other trainer can match.
That includes numerous victories in many of the Grade I races. The most notable wins in recent years include Al Boum Photo securing back-to-back Gold Cup victories.
Aiden O'Brien
Another Irish trainer, O'Brien has been in the game for around 25 years now, so he is a name that won't need any introduction to horse racing fans. The 51-year-old has a brilliant stable that has produced winner after winner. As well as tasting regular success across Britain and Ireland, he has delivered victories in the US, UAE, and Australia.
One of his finest achievements came in July last year, when 25-1 shot Serpentine, led by jockey Emmet McNamara, gave O'Brien
a record eighth Epsom Derby success
.
Bob Baffert
Finally, American Bob Baffert is a name that had to be on the list. The 68-year-old has over 3,000 career wins, which includes overseeing historic Triple Crown wins for American Pharaoh and Justify in 2015 and 2018 respectively.
Success in the 2020 Kentucky Derby with Authentic saw Baffert
tie level for the most wins
of the legendary race, and you suspect that there is still a lot more to come.
Justify becomes the 13th thoroughbred to win the Triple Crown, finishing first at the Belmont Stakes. It's trainer Bob Baffert's second Triple Crown. https://t.co/7ZalSOsi7r pic.twitter.com/bfHAf6pOW0

— CNN Breaking News (@cnnbrk) June 9, 2018
Ultimately, horse racing is a sport that provides great entertainment, and it's understandable that many are drawn to the horse and the jockey after these thrilling races. However, there's a lot more that goes on behind the scenes, and these are just three of the many excellent trainers out there that are responsible for producing great champions.