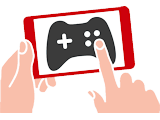 31.01.2021
- As any fan will know, sport can be enjoyed on many different levels. After all, you don't need to know every single thing about soccer to enjoy an incredible solo goal, while you don't have to be familiar with the rules of tennis to admire a spectacular shot.
However, if you want to know more about a specific sport, there is always the option of taking a deep dive into it and developing a clear understanding of its tactics and various nuances. Some games can really come to life when you do this, with cricket arguably being a great example.
Many intricacies
Cricket may be enjoyed by a huge number of people all over the world, but it is also a game which is made up of many elements. For example, there are the intricacies of different fielding positions, the various styles of bowling and the fact that specific conditions on the pitch could have an impact on the action. Then there are also the different versions of the game and whether you are playing long or shorter forms of the sport.
With all of that in mind, it is perhaps fair to say that hardcore cricket fans carry around a lot of knowledge on the game. As such, that may mean they are also keen to find a way to make use of it. Of course, one option could be to look into the world of sports betting. Cricket has become a key part of that world and, as a result, brands like Asiabet have gone on to devote many pages to it. The site also features 
live cricket betting tips for events and tournaments
, including international matches and the IPL. It considers a range of factors when coming up with them, including form, the weather, selection issues and statistical analysis. This means you could potentially combine your knowledge with advice from experts as you look to make an informed decision on your next move.
Of course, another way to put your knowledge of cricket to the test is by embracing gaming. We showcase a few notable titles 
in our online cricket manager games section
, including From the Pavilion, Battrick and Next Gen Cricket. However, if you're keen to enjoy a mobile experience, here are just a few titles you could look out for.
World Cricket Championship 3
Created by Nextwave Multimedia, World Cricket Championship 3 – or WCC3 – has been attracting plenty of attention. The developer recently revealed in its blog that the title had been named Studio Game of the Year at the India Game Developers Conference, while it won the Google Play Best of 2020 Users' Choice Award too.
The game's Google Play listing details how it features an all-new career mode, while players also have the option of building and managing their own teams.
Real Cricket 20
The App Store listing for Real Cricket 20 outlines how the game aims to offer a "rich cricketing experience" to all fans. It features a host of different elements, including a challenge mode where players can tackle famous games from the sport's history and complete run chases in their own style.
The game also includes a Decision Review System, while there are several different batting types on offer as well. The listing adds that each of them comes with their own shots and differing levels of aggression.
Cricket Captain 2020
Another cricket title that can be played on both iOS and Android is Cricket Captain 2020. Created by Childish Things, the game is thought to contain a database of more than 7,000 players.
The official site also details how key features in the game include rain delays, while the Duckworth-Lewis-Stern method has been introduced to the series for the first time. In addition, the title features an improved player generation system and match engine, with the latter including updates to bowler AI and batsman scoring rates.
Cricket on the move
Many different sports simulation games are available these days, but it is particularly exciting to see how the game of cricket has been effectively adapted into the format.
Mobile gaming has become very popular in recent years and the options highlighted above may well be worth checking out if you want to put your cricketing knowledge and skills to the test while on the move.