29.05.2020
- Europe boasts of some of the best, biggest and most successful football clubs in the world. These clubs have won many domestic and international football competitions. They adorn their showrooms with different trophies both in Europe and in their respective countries. Can you guess the football club with the most trophies in Europe? Are the club still actively winning trophies?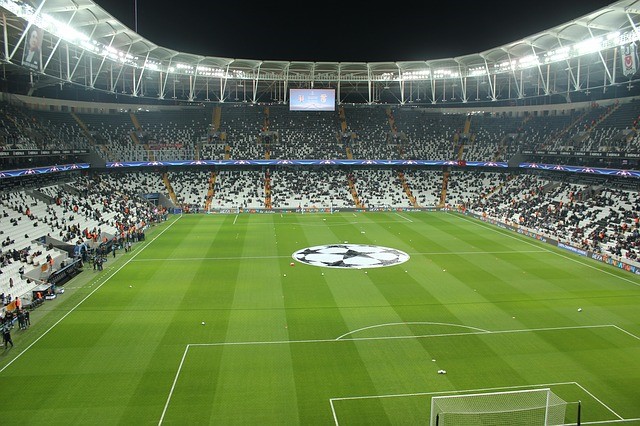 Follow closely as we take you on a journey around the most successful clubs in Europe. If you want to try and benefit off your predictions, you can do so by turning them into bets.
Here
, you can bet find bookmakers to use to bet on these teams for the upcoming season.
9. Juventus with 62 Trophies
There is no club in that is as successful as Juventus in the history of Italian football. They are the Eldorado of Italian football; no other Italian club comes close. They've been winning Serie A for the past six years now. They have 2 Intercontinental Cups, 2 UEFA Super Cups, 1 Cup Winners Cup, 3 UEFA Cups, 2 European Cups, 7 Italian Super Cups, 12 Italian Cups and 33 Serie A titles.
8. Manchester United with 68 Trophies
The most successful club in the English Premier League is
Manchester United
with 20 EPL titles. Although, they trail Liverpool when it comes to the number of Champions League trophies they've won. They have won 1 Uefa Europa League, 1 Club World Cup, 1 Intercontinental Cup, 1 UEFA Super Cup, 1 Cup Winners Cup, 21 FA Community Shields, 4 League Cups and 12 FA Cups. We doubt anyone can forget the treble of 1999 when Manchester United won the EPL, the Champions League and the FA cup
7. Bayern Munich with 69 Trophies
What better phrase can we use to describe Bayern Munich other than 'the German machine'? This club dominates the footballing community in Germany with several records to their name. They are the only German football club on this list. There is no iota of doubt that they are one of the best 3 clubs in Europe and one of the best five footballing clubs in the world of football. They have won 53 major trophies, including 16 other club trophies.
6. Porto with 74 Trophies
You cannot mention the best football clubs in Portugal without mentioning Porto. Porto alongside bitter rivals Benfica and Sporting CP are the three biggest football teams in Portugal. Porto comes directly behind Benfica in the number of trophies won by a club in Portugal. They have a total of 74 official trophies. They won 67 domestic competitions comprising of a record 20 Supertaca Candido de Oliveira, 4 Campeonato de Portugal, 16 Taca de Portugal (seven of these were doubles), and 27 league titles (they won five of these consecutively, between 1994/95 and 1998/99, this remains a standing record in the history of football in Portugal).
5. Benfica with 81 Trophies
The giants of Portuguese football, SL Benfica may not be the most successful side in world football at the moment, but they are the club with the highest number of domestic titles in Portugal. They have 35 titles. They are, however, not as fantastic in Europe as they are in their league. They have 2 European Cups which were won in 1961/62 and 1960/61.
4. Real Madrid with 85 Trophies
What better words can we use to describe Real Madrid other than 'the Giants of Europe'? The Royal White is the most successful club in the Champions League, they've won the crown an insurmountable 12 times. They are the first side to win back to back Champions League with the last one being in 2016. The Spanish giants have won 1 Club World Cup, 3 Intercontinental Cup, 3 UEFA Super Cup, 2 UEFA Cup, 1 Spanish League Cup, 9 Spanish Super Cup, 19 Copa del Rey Cup, and 33 La Liga titles.
3. Barcelona with 87 Trophies
Barcelona is another Spanish giant with numerous domestic titles including 3 Copa Eva Duarte, 12 Supercopa de Espana, 24 La Liga and 29 Copa del Rey trophies. They are currently the holder of the last four editions.
Barcelona
has also done well international football with 20 European and World titles which comprise of 1 European Cup, 4 UEFA Champions League titles 5 UEFA Super Cup, 3 FIFA Club World Cup, 3 Intercities Fairs Cup and 4 UEFA Cup Winners Cup. They are still in the run to be the best club in Europe and the world, but they need more to match Real Madrid's incredible 12 Champions League trophies.
2. Celtic with 103 Trophies
Don't be surprised to see Celtic on this list. They are one of the best teams in Scotland with 48 Scottish League titles. They have also won 37 Scottish Cup and 17 Scottish League Cup. Celtic are the first Scottish team to win the European Cup. They also reached the UEFA Cup final in 2003 and the European Cup Final in 1970.
1. Rangers with 119 Trophies
I guess you didn't expect to see Rangers at the top of the list, but for the last few years now Rangers have been dominating the Scottish League and have won several trophies. They've won the Scottish League titles 54 times, 33 Scottish Cup and 27 Scottish League Cup 27 times. They are the most successful football club in Europe and in the world.
It is clear to see that a lot of these teams are still winning tournaments every year now,
here
, you can bet find bookmakers to use to bet on these teams for the upcoming season.