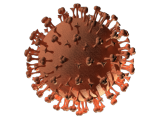 26.03.2020
- 2020 Summer Olympic Games in Tokyo postponed! That is the biggest sport news from latest days and that is not the only one! As you already know there is a deadly virus spread all around the world and it complicates life. Not just sports but also daily routine of most people. We all have to be cautious!
In the light of the news that already half million people have been diagnosed with this virus and 22 thousands people already death world is panicking. Even betting sites do have problem, because there is simply nothing to bet on except some low prestigious events. Or you can try something new. E-sports are becoming very popular these days and betting sites took the advantage. You can pick good
new customer offer
and start your E-sports betting career now!
But we cannot be surprised. Olympic Games are not the only event already cancelled or postponed. Most of ice hockey leagues around the world are cancelled. NHL is not yet cancelled - for now it is only suspended - but we can only count days until they announce the outcome. IIHF World Championship in Switzerland will be at least postponed, but it will be too complicated to organize the tournament this year and moving it to next year seems impossible another host for next year`s tournament have been already selected.
NBA is suspended for now but with players already diagnosed with corona virus we can really expect that a nice season by Miwaukee Bucks will be thrown to the trash soon.
Formula 1 already started cancelling races. The good news for fans is that there is high pressure from all sides to just postpone events and most of them might come later this year. But at least one legendary race will be cancelled for sure and that is Monaco Grand Prix. It is too problematic to organize street course event in such short time and unlike other events moving to another date seems to be impossible. It might be good idea to try playing some online motorsport management games to fill the gap.
My Racing Career
looks like the best option.
UEFA EURO 2020 have been already moved to 2021, so now it is only question if any of the leagues will be finished. Liverpool FC historic run got some scratches just weeks before pandemic, but now it seems all the effort will be completely lost! UEFA Champions League is another big question. With so many matches left it seems unlikely this season will have its champion.
So what is next? How about NFL which is supposed to start in September? Lets hope we will return to normal life as soon as possible.