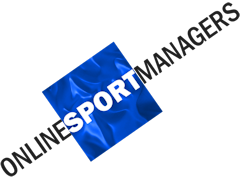 21.11.2019
- You might be interested to know if some kind of betting is possible in sport management games. The answer is yes. Find the games with such support in the article!
Some of you do like sports betting and also sport management games. Can you get both on the same place?
If you would be interested in real sports you can
find the best sports betting sites at OCBB
. If you would like to find which games offer some kind of betting, this is the right place for you.
Result predictions
This is not the standard betting based on ratings, you just collect points for the right predictions and maybe small rewards.
If you like motorsport games you should definitely try
My Racing Career
. In this game you can manage career of formula or rally driver, or even a motorbike rider, climb up the ranks and become world champion. There are various motorsport series like Formula 1, Indy Car, NASCAR, MotoGP and many others.
If this is somehow not enough, there is also some special features. One of them is Predict the result competition. You can predict top racing series winners or other results, get points for correct calls and win nice prizes in form of some paid game features.
There are of course many other such games.
Sport Betting like Features
Sport betting for money within these games is not possible due to legal issues, but it might be possible for virtual currency.
Hockeyarena
used to have supporting site dedicated to betting on game matches for virtual currency which was developed and ran by the community. Hockeyarena an ice hockey manager game and one of the leaders on the market provides a perfect and realistic environment for bettng for fun.
Powerplay Manager
is another game with support for betting of some kind and they had it directly in the game. Unlike Hockeyarena they have 4 sports for management available which gives also variety to betting.
These are top online sport manager games with betting features but of course it is possible find more such games.
Fantasy Games
Fantasy games are another type of games where you can bet or predict winners. In case of fantasy games it is more advanced not just picking the winners. Usually there is either budget to build fantasy team which is usual for Formula 1, hockey or soccer fantasy games. In Formula 1 fantasy games owners usually picks 2 drivers from the pool where each driver have different value, one chassis, one engine, one tyre supplier and they must fit under the budget. THen during each race they collect points based on results. In soccer fantasy games scheme is similar but owners picks 11 players for their team within the budget and also are collecting points.
Another possibility is a draft like they use in NFL Fantasy Leagues for example. There are leagues which consists of 8 or more teams. Each team owner draft from players pool and they have just 1 pick per round so in general all owners have pretty much same chances to build strong team. Then owners are playing games against each other and can advance to postseason based on standings.