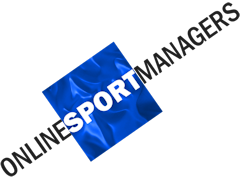 06.09.2019
- Sports management games continue to grow in popularity. They give fans the chance to live their dreams in a virtual world. For instance, football supporters can take control of their favourite club, while tennis fans can compete against the likes of Roger Federer and Rafa Nadal at Wimbledon. These games are lots of fun, but they also require plenty of skill.
Freetips.com
reviews some of the best sports management games of 2019 and some all-time classics for good measure.
Recent Releases
Football Manager 2019
- Football Manager is one of the most widely played sports management games of all time. The 2019 edition is packed with new features including the introduction of VAR (video assistant referee) and an upgraded training tool. Managers can fine-tune the smallest details to give their team the best chance of success.
Additionally, Sports Interactive has added goal-line technology to make the game more realistic. Thousands of virtual managers around the world agree that the 2019 edition of Football Manager is one of the best releases in the history of the franchise. How can it possibly improve from here? We can't wait to see what's in store next season.
NBA2K19
- If you're a basketball fan, we urge you to play NBA2K19. The 'MyLeague' feature allows you to create your own NBA franchise. You can design your team's colours and trade players. What's more, you can take over the worst team in the league and rebuild the project from the ground up. Alternatively, you can manage a group of ready-made superstars. What will you decide to do?
The Classics
FIFA
- Is there a more popular football title than FIFA? We don't think so. The game first hit the shelves back in 1993 and has been a staple of every gamer's collection ever since. Naturally, the brand has evolved since its first release more than two decades ago. Players can now manage their own teams, take control of transfers, and take part in training regimes.
This game keeps getting better every single year. We advise you to get your hands on a recent addition and load up career mode when you get a chance. You won't regret it.
Rugby League Team Manager
- This game is cut from the same cloth as Football Manager. Players can take control of their favourite rugby league club and take them to the top. You'll need to build your squad, oversee training, and manage your club's finances.
Furthermore, you can take part in a variety of domestic and international tournaments. To get the full experience, we'd recommend playing a more recent edition of the game. However, this is a timeless classic. We suspect it'll be around for years to come.