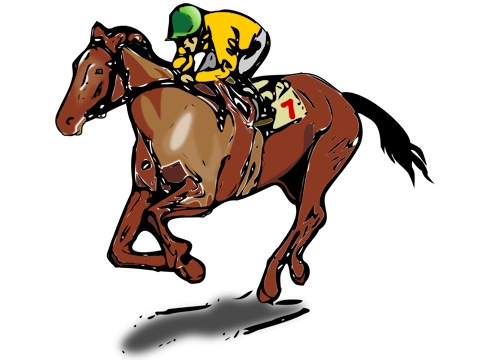 08.11.2018
- The Breeders' Cup is one of the main horse racing events in the calendar year and this year it is no different. The $30 million worth selection of premiere horse racing events taking place at Churchill Downs will produce a group of elite winners and will set the tone for future events in the calendar.
Of the 14 races which will take place over a period of two days the most illustrious race by far is the $6 million worth Breeders' Cup Classic. The race is Grade I race which is run over a distance of 1 1/4 miles on dirt, the track is left-handed and 3 year olds and older are eligible to race.
And since it is such a high profile race, bookmakers have already put their two penny worth and have given their
Breeders' cup odds
for each of the competitors. Horses such as Accelerate, Catholic Boy, McKinzie, and West Coast top the favourites to win the race and as usual they come with the lowest odds.
This means that the real value at this year's Breeders Cup is by looking at that second group of favourites, the so called dark horses, as they all come with higher odds and a decent chance for victory. Let's look at the most probable winner of this lucrative group of potential winners.
Roaring Lion
Roaring Lion is trained by one of the most successful trainers of our era -
John Gosden
. That in itself should be enough to convince many punters to place a cheeky bet on the talented 3 year old that has been recently winning for fun in Europe.
Roaring Lion has won three Group 1 races in a row in Europe this year so that should come as a big plus as he is flying high right now. However, one thing that might work against his chances of victory is the fact that he will run his first race on dirt at Churchill Downs and that may turn out to be somewhat of a hindrance to his chances.
Mendelssohn
Mendelssohn is trained by Aidan O'Brian and is actually last year's winner of the Juvenille Turf. When he won the prestigious race for young competitors at last year's Breeders' Cup, Mendelssohn was billed as the next big thing in the horse racing world.
However, he didn't live up to expectations and currently has only four victories in eleven starts. This is certainly indicative of a horse that is able to perform to a higher standard and if you feel that he might give the performance of his career now, you should back him as he has more than enticing odds.
Mind Your Biscuits
Mind Your Biscuits is terrific on his day and can compete with literally anyone when he doesn't make mistakes early on in the race. He is trained by Chad Summers and in his long career has accumulated more than $4 million. He might be a decent outside bet.