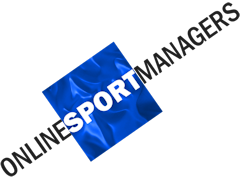 30.11.2016
- Wayne Rooney was cleared by the English FA (AF) following the publication of photos of the player, apparently drunk at a wedding party, taken at a rally of the England team, revealed Saturday several British media.
According to the Daily Mirror, the FA concluded that the photos published by the Sun were taken outside the wedding venue and that the captain of the "Three Lions" had not violated any "curfew". According to the BBC, Rooney (31) received assurances from the FA not to receive sanctions.
In mid-November, The Sun had published photos of Rooney, apparently drunk, eyes half closed, taken at a rally of the England team. According to the tabloid, the international had joined party revellers celebrating a wedding in the team's hotel in Watford, north London. The Sun had cited several witnesses claiming that Rooney was drunk.
Rooney apologized in a statement a few days later, acknowledging "that the images were inadequate for someone in (his) position". Team-mate Zlatan Ibrahimovic, said Rooney is "the perfect player" and deserves more respect after he broke the club's goalscoring record in a 4-0 victory over Feyenoord.
The captain of Manchester United then expressed his irritation Thursday night after the victory against Feyenoord (4-0) in the Europa League. Use your
sports betting
knowledge to predict Rooney's future at England.
"All this is created by people like you, who ask questions, who make noise for nothing. I have not set foot in this marriage and it's a shame to have to talk about it one night like this, "Rooney told a BT Sport journalist, asking if his goal against Rotterdam More flavour after the controversy.
Since the case, the FA has forbidden its players to go out at the gatherings of the England team.