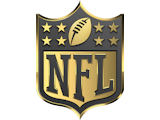 01.01.2021
- Only twice in NFL history 11-5 team did not advance to playoffs - 1985 Denver Broncos and 2008 New England Patriots. But in both cases there was an 8-8 team which advanced as a division winner and there were 6 spots in playoffs from each conference.
This
season
American Conference is special. For the first time there are 7 spots in playoffs and yet it is still possible that a 11-5 team will not advance. It would be the first time when the 8th best team in the conference would be 11-5.
There are 8 teams with 10-5 record or better - Kansas City Chiefs (14-1), Buffalo Bills (12-3), Pittsburgh Steelers (12-3), Tennessee Titans (10-5), Miami Dolphins (10-5), Baltimore Ravens (10-5), Cleveland Browns (10-5) and Indianapolis Colts (10-5). First three teams already clinched playoff berth.
But for the final 4 spots there are 5 candidates. Who would be left on the wrong side of the table? Difficult to say at the moment. You can go to
Megapari
and pick a team randomly.
There is a realistic chance that all 5 teams would win their last game next weekend and that would mean Indianapolis Colts would be the unlucky team with 11-5 record.
So who gives them the best chance to get in?
Tennessee Titans
Titans led by their star running back Derrick Henry will travel to Houston for their last game. Texans won only 4 games and does not look like a strong challenger for Titans but they are division rivals so you never know.
Miami Dolphins
Dolphins are still undecided about their starting QB. Although they already named Tua Tagovailoa they would need their best effort to beat 12-3 Bills in Buffalo. It is clear that they might need another magic from their second QB Ryan Fitzpatrick, but that would be a tough task anyway. This is the best chance to Colts.
Baltimore Ravens
Ravens
are on the hot streak and playing 4-10-1 Bengals in Cincinnati. This is the similar case to Titans game against Texans. Division rivals but Ravens are big favorites.
Cleveland Browns
Browns will play at home with 12-3 Steelers. Sounds like a tough task to beat them, but Steelers are not playing very well lately so they have a real chance.
Indianapolis Colts
Colts will play at home against the worst team in NFL 1-14 Jaguars. Their chance to win is more than probable. With the Titans lose, they can win the division and get the 4th seed which would be the best among all mentioned teams. But if nobody loses they can end up short easily.