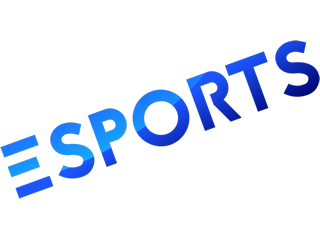 04.12.2020
- A different type of sport, eSports are defined by organized, multiplayer video game competitions, often involving some professional players. In fact, studies have shown that eSports participants should be seen as real athletes by the public, because they experience physical strain similar to that of other sports while engaged in tournaments.
One huge benefit of this
adrenaline-inducing activity
is that players have the chance to be a part of a much bigger community, with the potential to win big money prizes in the process. As more and more people strive to get a taste for the game, eSports revenues and viewership is dramatically growing. Let's take a look at how exactly the industry is becoming the next big thing of the moment.
More Platforms Offering Coverage Online
The rise of eSports is in part due to the growing use of the internet with a major percentage of the global population now connected. Nowadays, eSports content is accessible for anyone who wants to view videos and events, even live competitions. Because of this, fan engagement is also on the rise as eSports followers can tune in to watch their favorite athletes anytime, anywhere.
Streaming services like the giant gaming network Twitch has seen record growth over the years, with nearly 4.5 million monthly streams in 2020. Other platforms such as Facebook and YouTube Gaming have seen steady increases in viewership when it comes to eSports competitions. The numbers tell us that eSports online is attracting more gamers every year, whether they are players themselves, or just serious fans of professionals.
eSports tournaments are popping up all over the world, filling venues full of enthusiastic gamers
The Growth of the Industry as a Spectator Sport
Of course, with so much growth in the sector online, there is bound to be an increased attendance in live eSports tournaments as well. In fact, video game competitions are selling out tickets to enthusiastic fans who fill arena seats for a chance to watch the best players in eSports face-off against one another. The in-crowd experience is being sought after by many, especially in Britain where it is quickly becoming one of the fastest-growing spectator sports, especially among younger generations.
With more and more venues all over the world anxious to host these exciting tournaments, the prize money associated with winning such a prestigious event has risen as well. Nowadays, these live tournaments can offer extremely large sums of money. For example, the Dota 2 international tournament ranks in the top five on the list of the largest
overall prize pools in eSports history
among others. Last year's winning team was awarded $11.2 million, where $2.24 million was handed out to each group member. From 2018 to 2019 overall eSports earnings rose by 42%, a number that is expected to steadily increase in the online and live environment for years to come.
How Brands are Fueling eSports' Revenue Numbers
Another massive contributor to eSports continued growth are the brands that invest in the industry. Important companies know that this sector has power to influence. In fact, last year's "League of Legends" tournament in St. Louis drew
more viewers than the NFL Super Bowl
and had over 600,000 people watching from home online. Consequently, global brands like Coke and Red Bull are hopping on board, advertising their products to fans and players. In addition, tournaments receive a handful of sponsorships every year from digital brands like Intel and Acer. Being a headline sponsor for one of these events positions consumers right where the companies want them.
What Does the Future Hold?
Data shows us that this industry is not likely to put the brakes on its growth anytime soon. From its huge online presence to arena tournaments on-site, people are starting to prefer this unconventional sport over others. As more innovations in tech reach the surface over the coming years, the eSports world and its followers is expected to soar even higher.
On-screen eSports announcers are paid to commentate on live games, keeping the momentum going while updating viewers on important gameplay