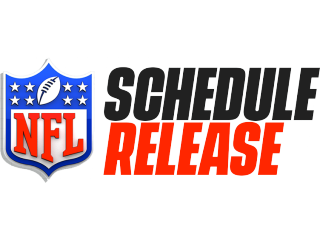 23.05.2020
- Can we finally get some sports back, please? OK. The NFL draft was a nice little reprieval from the mundane day to day of COVID-19 quarantine live. And then we got a bit of awesome UFC action with Tony Ferguson and Justin Gaethje in UFC 249. But man, oh man, am I ready for football season to underway. I can't wait for both NFL and college games to kick off.
With that in mind, let's look ahead to the Top 5 most anticipated games of the 2020 NFL season. We should add the little disclaimer that this is based on right now … once the season starts it could be that any one of these given matchups, depending on records or failure to live up to expectations, could turn out to be mediocre at best.
Week 2 Thursday Night Football: Bengals @ Browns
We were wondering when we would get to see Joe Burrow get his first start with the Cincinnati Bengals after the draft. Then, Andy Dalton got picked up by the Cowboys and it became clear: Burrow will be Bengals guy under center from the get-go in 2020.
The battle for Ohio will be extra interesting this season because two Heisman trophy winners will be at the helm of each offense. We'll have to
wait and check the odds at SBR
to get a better idea of how this one might shake out. The Browns had a disappointing year, finishing just 6-10 after all of the preseason hype. But this season they are expected to go over .500, with their season win line set at 8.5 games. The Bengals were a disaster, but they add a couple of expected wins to their total in 2020 at 5 games.
Week 1 Sunday Night Football: Cowboys vs. Rams
Week 1 NFL action starts off with a bang when the Dallas Cowboys head to Los Angeles to face Goff and the Rams at the brand new and luxurious, SoFi Stadium. Can the Rams open their season by beating America's Team, or will the fact that Dak Prescott now has an additional talented deep-threat to throw to prove to be too much?
Week 9 Thursday Night Football: Packers @ 49ers
The poor Packers have to go back to Levi Stadium for the third time in a row. When will they get a break and get to play the Niners on a frigid December day in Green Bay? Because of the fact that top brass in Green Bay seems to be completely inept, and absolutely ignored the fact that the main missing piece in their offense is another option for Rodgers to toss the ball to – who can actually catch the ball– other than
Davante Adams
, I think this meeting will be similar to the last two. That said, the Packers are going to come in with a chip on their shoulders and play some hard-nosed ball.
Week 9 Sunday Night Football: Saints @ Buccaneers
The matchup we all wanted to see in the Super Bowl was Brady vs. Brees. Well, thanks to the Pats getting ousted early and an extremely questionable officiating decision, neither of these two greats made the big game last year.
Ok, so, it isn't exactly how we wanted it: Terrible Tom and a fully loaded Pats team against an amazingly well-rounded Saints squad led by Brees. But none-the-less, basically every NFL QB record ever (minus INTs or sacks takes) will be on the field in Week 9. Who will walk away victorious?
Week 3 Monday Night Football: Chiefs @ Ravens
The Chiefs are the reigning Super Bowl Champions
– but had they been playing ion Baltimore last season, they might not have ended up as champs. They barely got away with an overtime win at home against the Ravens last year, which was followed up by losses to both the Chargers and the Seahawks. Had they lost to Baltimore, the playoff picture would have been different, the Pats would have gotten the first-round bye.
Now they have to head into Baltimore and face the Ravens on their home turf … the outcome could very well be an overtime loss for Kansas City. Don't think that the Ravens aren't going to take this one personally. This is going to be an all-out war.