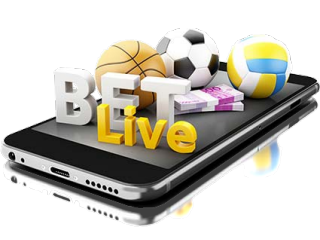 23.05.2020
- People have liked to bet since the beginning of time. It's all associated with few factors: money, risk and adrenaline. Nothing has changed till now except the fact that in the 20th-century gambling expanded its reach to the digital world. Every year the online sports betting industry attracts more and more enthusiasts to try their forces.
According to
Bitcasino
, the popularity of gambling culture has significantly increased due to placing bookmakers on the internet. Online betting platforms inspire more confidence than regular ones and provide betters with a different level of experience. Let's check out the differences between online and offline types of sports gambling.
Online vs offline difference
Basically offline gambling takes place in physical betting shops. Many people claim that the traditional way of betting is too old-fashioned and does not inspire trust. Another reason for moving away from offline gambling is simply a bigger effort folks have to take in order to put their money. It's easier to do it just on your sofa.
Offline websites offer plenty of casino games and sports betting opportunities in a wide range. You can operate your bankroll from your laptop, mobile or tablet, it doesn't matter. Online sports gambling is definitely much more convenient for steadfast betters and safer for staking money.
Offline sports betting
Many people still prefer offline betting mode than online simply because some of them are not familiar with basic technology features like using a computer, not to mention a digital way of gambling. For old generations, anything online may seem to be overwhelming and complicated. They prefer to rely on trustworthy betting places they already have experience in.
Another reason for using the offline type of sports betting is the overall entertainment in bookmaker's store with all the sports passionate people around to talk to and hype the vibe up. You can count on a piece of professional advice from specialists and individual service.
Moreover, the money you win can be picked up in a very short time. If you are worried about any kind of personal data usage, you can stay anonymous in the opposite to online betting and it hardly ever happens to be scammed by the traditional bookmaker. It may appear to be more dangerous to trust unlicensed websites.
On the other hand, you need to be aware of time and range limits in the physical sports betting shops. You can only make a bet during office hours and sometimes it is simply impossible for you to show up on time. Another thing is the limited bet offers. Some bookmakers are only focused on one particular sports category, for example, football may be your only possibility in some stores.
Another thing is the risk of making a human mistake with wagers because of any kind of miscommunication with the operator. That could hurt a lot if you betted right but didn't win money.
Moreover, offline sports bettings are definitely slower than online ones. Digitally everything happens automatically after a few clicks and as you know, every second of the match is precious.
Online sports betting
This type of sports betting definitely beats the offline bookmakers' stores with its convenience and more possibilities. The majority of gamblers decided to trust betting websites for many simple reasons. The first one is the chance to make a bet everywhere you are as long as you are mobile with the internet. Isn't it comfortable to be able to bet even from your bed? And you can do it basically 24/7! Online betting stores are never closed which empowers you in many chances as different matches last all the time in the world.
Second of all is the speed. You don't need to queue to wager your money. Offline betting is quick and easy. You just need to take a look at the best odds and place your bet in record time.
Another thing is a wide selection of betting markets. You can find hundreds of betting spots on a single event. You can choose any sports discipline you like and stay with your bankroll on just one gambling website as everything is offered by one online bookmaker.
Not only you can put your money on the team but you can also see the whole game. Live betting and streaming lets you experience all the matches from all over the world. You are also provided with much better odds which increases your chances to win, many betting sites also offer fantastic promotions, bonuses and
sign up offers
for new players.
Cons of online sports bettings are linked to the potential issues you can face while using the website, like power overload caused by too many people on the site, or WI-FI problems because of the bad weather. In some cases, you are just not able to register and confirm the betting.
Another thing is the slower withdrawal process. Sometimes it may last a few days when in offline sports betting stores you can get it right away.
Conclusion
As you can see, there are always pros and cons of sports betting methods. Pick the one you feel the most comfortable with and always check the credibility of your potential bookmaker.