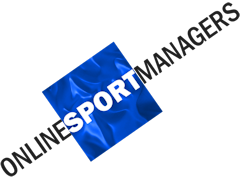 13.09.2019
- 2019 has been one of the best years to date for cricket. The sport has made the headlines for all the right reasons. From England dramatically winning the Cricket World Cup on home soil to Ben Stokes' heroics during the third Ashes Test. We've been treated to some of the most epic sports scenes of all time this summer.
Naturally, this has inspired a new generation of players. What's more, thousands of new fans from around the world are tuning in to watch the drama unfold. This also means that passionate supporters are snapping up the latest cricket games.
According to
Bets.com.au
, there are tons of fantastic cricket management titles to choose from. We'll review some of the best games on the market so that you can decide whether or not they're for you. We have plenty of ground to cover, so let's get started.
iOS and Android Games
New Star Cricket
- This bite-sized game is ideal for beginners. Players can work their way up the ranks by taking part in limited-overs games. You'll start at one of the smallest clubs in the league. However, if you perform well and make a name for yourself, it won't be long until the big guns come knocking. Who knows, you might even receive an international call up.
In terms of training, you can improve your skills by taking part in various drills. The gameplay is smooth, and everything is clearly laid out. The game is completely free to download, but please be aware that in-app purchases are offered. Go ahead and give it a go, it's one of the best cricket management games on the market right now.
Cricket Captain
- If you're looking for a more detailed game, look no further than Cricket Captain. There are several to choose from. Pick the one that appeals to you most and play until your heart's content.
You can pick your team, set your field, and make tactical changes. For instance, will you opt for spin on a used pitch or will you stand by your fast bowlers? If you're downloading an older edition of the game, a one-time payment is required. However, the latest version is free to play. This is one of the leading cricket games on the market.
Cricket Megastar
- Fancy yourself as the world's next leading batsman? Cricket Megastar gives you the chance to be exactly that. You'll create your own player and start from the bottom. However, if you score an abundance of runs, you'll get noticed by the bigger teams.
Furthermore, this game has a storyline. As you move through the levels, you'll need to make important career decisions. For instance, will you stick with your beloved county team or move abroad?
The ultimate goal is to play for your country in front of a sellout crowd. You'll have the opportunity to do this at T20, ODI, and Test level. The game if free to download, so go ahead and start your journey today.