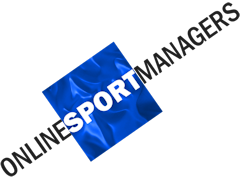 25.01.2017
- Football managers play an integral role in whether a team will succeed or not. The top teams chase the biggest names in the market every year and throw huge contracts at them to lock up their signature.
What happens when a team underperforms? In most cases the manager is sacked. This job is high pressure and there is a reason why the best football clubs spend millions to bring in the best football managers.
Tactics and football philosophy are important when building a team. A team will of superstars running the pitch with no leadership is going to disappoint. Even the best players need a competent manager to build a team around them.
You need to be intelligent and constantly studying to become a leading football manager.
Poker players
would make great football managers, as they're analytical, love numbers and are good at reading people.
Here are the highest paid football managers for the 2016/17 season.
Pep Guardiola (Manchester City)
Salary: £15 Million
Pep Guardiola signed a three-year contract with City last summer and he became the highest paid football manager in the world. Since joining City, Guardiola has a 19-7-7 record in 33 matches, which isn't a great mark.
Jose Mourinho (Manchester United)
Salary: £13.8 Million
There's no doubt Jose Mourinho is one of the best football managers in the world. He signed with United last May and he has a 21-8-5 record with his new team. He was also Chelsea's manager when they won the 2014-15 EPL title.
Carlo Ancelotti (Bayern Munich)
Salary: £9 Million
Carlo Ancelotti is the manager at Bayern right now and he has a 20-3-3 record since joining the team last summer. His resume includes stints with Real Madrid, Paris Saint-Germain, Chelsea, Milan and Juventus.
Arsene Wenger (Arsenal)
Salary:£8.3 Million
Arsene Wenger is a legend at Arsenal and he has been the club's manager since 1996. Wenger has a 662-268-222 record in 1152 matches with the Gunners. The big question is will Wenger be back next season?
Wenger's contract ends after this season, but he wants to stay with the club and sign a contract extension.
Zinedine Zidane (Real Madrid)
Salary:£8 Million
Zinedine Zidane was a great player, but he's still a new football manager. He only started managing in 2014 when he signed with Real Madrid Castilla, but he's now with Real Madrid after signing a huge contract in January 2016.
Jurgen Klopp (Liverpool)
Salary: £7 Million
Klopp signed a contract with Liverpool in 2015 and he has led the club to a 41-24-16 record, which is impressive when you consider the talent he has to go up against in the Premier League.
Not all football managers are millionaires. In fact – most football managers don't make anywhere close to a million per season, but the best of the bunch bring home millions from their contract and other endorsements.
The salary figures above are strictly how much the manager is earning during the 2016/17 season. Those figures will increase when you account for some of the big endorsement deals the most popular football managers have.
It isn't uncommon for the highest paid football managers to earn multiple millions annually from endorsements.
If you were curious how much the top football managers make in 2017, you now have your answers. I'm sure some of these managers will be overtaken by this time next year, as managers get sacked and sign elsewhere.