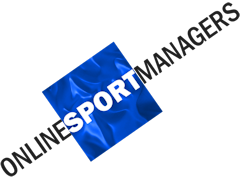 02.01.2017
- When you buy a great sports game, what you're actually getting is an obsession. There's no better way to live out your athletic fantasies than by controlling your heroes, anticipating future matchups and rewriting history. Today's sports simulations nail the most realistic details of every aspect of big-time sports, from the action in the heat of competition to front office and administrative tasks. So, let's take a look at the best sports games for Android!
1. 9 Innings Baseball
9 Innings Baseball is a baseball game that's released every year by Com2uS. It has a mixture of card-collecting mechanics and actual baseball mechanics which adds up to a pretty solid experience. You'll be able to find the latest rosters, 1400 total players, and all 30 MLB teams are present. The final goal is to collect player cards, level up players, and then play them in the game. The developers do an excellent job of keeping rosters current based on things like trades as well. It's a freemium game and definitely plays like one, but it's still fun.
2. FIFA 16
We can't imagine what our list would look like without this game on it. FIFA 16 is the latest game in the FIFA franchise and it's one of the most popular sports games available on mobile. For those who enjoy making tactics and relying on
football enhanced odds
, this game will be an unforgettable experience. Like most freemium sports games, this one combines actual football game play along with a card collecting element. The main idea is to build your ultimate team using the cards that you collect. The game has had its issues, especially on older devices, but it remains the most complete soccer game available to date. It has updated rosters, over 10000 players, and over 500 licensed teams. Pretty good choice.
3. Golf Star
Golf Star is one of the best golf games available on Android. It includes a full career mode where you'll participate in various tournaments and aim to complete missions and quests. You'll also have access to a couple of online multiplayer modes, including one vs one golfing or a game of skins with up to four people. It also includes weekly tournaments to keep things interesting and a guild system so you can keep in touch with friends. It's a freemium game with all of the same freemium pitfalls so beware of that.
4. Homerun Battle 2
Homerun Battle 2
is a popular and highly rated baseball game. It's also one of the most simple games for Android. The sole purpose of this game is to crush the most epic home runs that you possibly can. It features a variety of game modes, including one-on-one duels, four player co-op missions, arcade mode, and even a training mode. Unlike most sports games, which focus on realism, this game embraces its cartoon nature by adding in a bunch of fictional stuff to make it more fun. The online play is excellent and this is definitely a cut above most freemium titles.
5. NBA Jam
NBA Jam is a cut above most other sports games and that's not just because it's a port of an excellent 1990's sports game. This is an
arcade-style basketball game
where you and one teammate take on two opponents. The rules are loose which means you can shove people around to get the ball back. It features real players from all 30 NBA teams, local multiplayer, online multiplayer, and a classic campaign mode like you used to see on console. It's a pay-once game with no in-app purchases. You'll also find it's a breath of fresh air compared to most freemium titles.